by John Walker on Sep.06, 2012, under Rum Doings, The Rest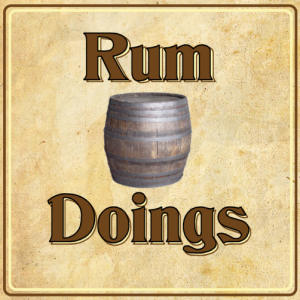 Episode 116 of Rum Doings comes in a week following a week that had a Rum Doings in it! To celebrate our sweet one hundred and sixteen, we don't discuss whether Apple has the right to unsharp corners. (It's worth noting that this episode was recorded moments before Jeremy Hunt was announced as health sec, hence our not mentioning that.)
Highlights include thoughts on the Paralympics, booing at George Osborne, and the death of cats. Then we move on to one of Rum Doings' finest topics – carpet cleaning. John has his hands on one of the finest leaflets we've ever seen. We express confusion at US political parties, and predict Jimmy Smits as next Republican president. And out David Hyde Pierce.
We'd really love it if you left a review on iTunes. Yes, iTunes is hideous, but reviews on there are what get podcasts more attention. After 100 free episodes, we'd love you to return the favour by writing a quick review.
Make sure to follow us on Twitter @rumdoings. If you want to email us, you can do that here. If you want to be a "fan" of ours on Facebook, which apparently people still do, you can do that here.
To get this episode directly, right click and save here. To subscribe to Rum Doings click here, or you can find it in iTunes here.
Or you can listen to it right here:
[audio: http://rumdoings.jellycast.com/files/audio/116_rumdoings.mp3]
:podcast, rum doings