by John Walker on Aug.28, 2012, under Rum Doings, The Rest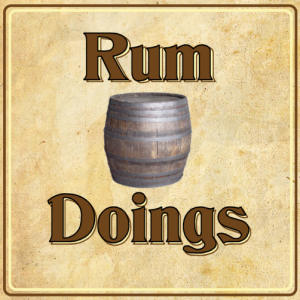 Episode 115 of Rum Doings is a very, very late episode, recorded while the Olympics were still on. Nick then took a week to send his files to John, then John took a week to put them online. We are both rubbish, and we apologise. But fortunately, it's a top-notch episode, despite being recorded on Skype with the line dropping very near the end. No, really, it's still good!
Highlights include the renaming of John's wife, the discovery of the Kitchen Fairy, and Nick lying about visiting Bath. We watch sunsets on Mars, John has actually been running, and we express our surprise at just how good the Olympics were.
We'd really love it if you left a review on iTunes. Yes, iTunes is hideous, but reviews on there are what get podcasts more attention. After 100 free episodes, we'd love you to return the favour by writing a quick review.
Make sure to follow us on Twitter @rumdoings. If you want to email us, you can do that here. If you want to be a "fan" of ours on Facebook, which apparently people still do, you can do that here.
To get this episode directly, right click and save here. To subscribe to Rum Doings click here, or you can find it in iTunes here.
Or you can listen to it right here:
[audio: http://rumdoings.jellycast.com/files/audio/115_rumdoings.mp3]
:podcast, rum doings