by John Walker on Jul.27, 2012, under Rum Doings, The Rest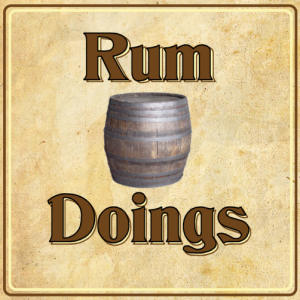 Fresh as the morning dew, episode 113 of Rum Doings was recorded only moments ago. John with a cold, Nick with a smoke up his nose, we don't discuss whether extended Twitter downtime will affect the Olympics. But we do discuss the potential for the opening ceremony, to which Nicholas shall attend. We question whether there should be a paralympics at all, and then move onto the strangeness of Mitt Romney.
Is gaming moving to Linux? We don't actually discuss that, but Nick does explain just what a disaster Windows 8 is going to be. We wonder how Sorkin's The Newsroom could be better, and then decide to get rid of wee-wees and poo-poos. Would you jump into a volcano? Would you watch White Collar? Would you be a Scottish Catholic?
We'd really love it if you left a review on iTunes. Yes, iTunes is hideous, but reviews on there are what get podcasts more attention. After 100 free episodes, we'd love you to return the favour by writing a quick review.
Make sure to follow us on Twitter @rumdoings. If you want to email us, you can do that here. If you want to be a "fan" of ours on Facebook, which apparently people still do, you can do that here.
To get this episode directly, right click and save here. To subscribe to Rum Doings click here, or you can find it in iTunes here.
Or you can listen to it right here:
[audio: http://rumdoings.jellycast.com/files/audio/113_rumdoings.mp3]
:podcast, rum doings