by John Walker on Jul.19, 2012, under Rum Doings, The Rest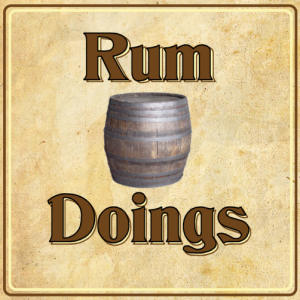 Goodness, it's been a while. But finally, Rum Doings returns with episode 112, not asking what ambulances are going to do now there are Olympic lanes. It's a Skype episode, but we seem to have the sound pretty well fixed now, so apart from even more talking over each other than usual it's one heck of a step up from the terrible echoes of the last couple.
Although there wasn't even a plan to record at all on this evening, as John was supposed to be having a romantic night away in a hotel. As you might expect, why he's not there is the first matter discussed. How do you escape from a hotel? We then move on to plugging Nick's brother's book, The Fastest Loser, which you should buy.
There's brief chat about the Google Nexus and Raspberry Pi, and Ouya, before we move onto more important matters – the details of the Farmborough W.I. July meeting. There's more news from our new favourite paper, the Midsomer Norton, Radstock and District Journal, including a footpath we must save, and a lady who wants to set our heads on fire.
We look at the Onion's extraordinary response to the Daniel Tosh rape joke furore. A quick glance at the banks leads on to Nick's obsessive, dangerous stalking of Ben Goldacre.
We'd really love it if you left a review on iTunes. Yes, iTunes is hideous, but reviews on there are what get podcasts more attention. After 100 free episodes, we'd love you to return the favour by writing a quick review.
Make sure to follow us on Twitter @rumdoings. If you want to email us, you can do that here. If you want to be a "fan" of ours on Facebook, which apparently people still do, you can do that here.
To get this episode directly, right click and save here. To subscribe to Rum Doings click here, or you can find it in iTunes here.
Or you can listen to it right here:
[audio: http://rumdoings.jellycast.com/files/audio/112_rumdoings.mp3]
:podcast, rum doings