by John Walker on Jun.18, 2012, under Rum Doings, The Rest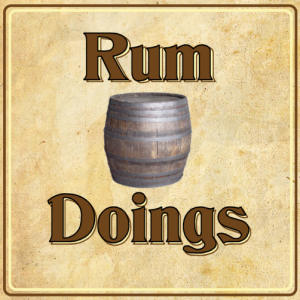 Welcome to a very echoey episode, Rum Doings 110. Trapped in the attic of Nick's evil enterprise, the acoustics match the décor, as we begin as banally as possible by discussing the weather. Then we swiftly leap to poking tubes through all of Nick's holes.
We question the usefulness of our eyes, and Nick banishes all discussion of free will. John then shares his quiz show schadenfreude, Nick dares to question the Anglican church, and we voice how impressed we are at how the government responds to Leveson. Jigsaws are briefly mentioned before moving on to pointing out how women can't really do science. There's a short eulogy to Nick's cat, Minnie, and then it ends.
Please leave a review on iTunes. We hate iTunes as much as any other sentient individual, but reviews on there are what get podcasts promoted, and we'd love some promotion. After 100 free episodes, we'd love you to pay us back by writing a quick review.
Make sure to follow us on Twitter @rumdoings. If you want to email us, you can do that here. If you want to be a "fan" of ours on Facebook, which apparently people still do, you can do that here.
To get this episode directly, right click and save here. To subscribe to Rum Doings click here, or you can find it in iTunes here.
Or you can listen to it right here!
[audio: http://rumdoings.jellycast.com/files/audio/110_rumdoings.mp3]
:podcast, rum doings