by John Walker on Jun.07, 2012, under Rum Doings, The Rest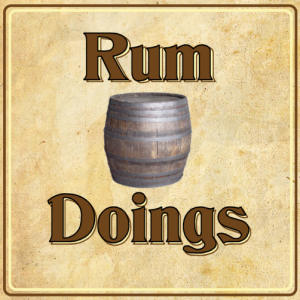 Something terrible has happened. Nick has recorded an episode of Rum Doings with Judge Coxcombe, but not John, seemingly on a wax cylinder in a wind tunnel. What manner of madness is this?! And why are they sat beside the Mediterranean without him? (Well, because he turned down the invitation because the flights cost too much.)
But, despite this despicable action, this is indeed Rum Doings Episode 109, in which it's not discussed whether John will be annoyed by the recording of this episode without him. HE'S FINE. Sipping pudding wine, they discuss bathing together, then as flipping usual Nick brings up videogames. Instructing Judge Coxcombe to judge the show as experienced from Spain, they explore the concept of this "music", and then predict the future of gaming.
Europe is explained in the simplest form – a cream egg – and then the pair move on to gay politicians. And they get run over by a tractor. And finally, what should Gordon Brown do next?
Please leave a review on iTunes. We hate iTunes as much as any other sentient individual, but reviews on there are what get podcasts promoted, and we'd love some promotion. After 100 free episodes, we'd love you to pay us back by writing a quick review.
Make sure to follow us on Twitter @rumdoings. If you want to email us, you can do that here. If you want to be a "fan" of ours on Facebook, which apparently people still do, you can do that here.
To get this episode directly, right click and save here. To subscribe to Rum Doings click here, or you can find it in iTunes here.
Or you can listen to it right here!
[audio: http://rumdoings.jellycast.com/files/audio/109_rumdoings.mp3]
:podcast, rum doings