by John Walker on Jun.01, 2012, under Rum Doings, The Rest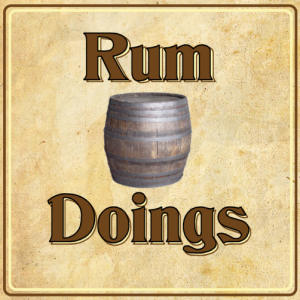 Gosh, this nearly didn't happen. After another week of not being able to travel to meet up, John and Nick once more resorted to crappy old Skype, where John is far too loud, to ensure there'd be an episode before next week's week off too. So episode 108 is a slightly talking-over-each-other job, in which we don't discuss whether pasties should be available on the NHS. (It's only occurred to me now as I write this that pasties in America are something rather different to in the UK, and yet I think it still works.)
We discuss John's impressive squits, and then on a similar matter move on to talk about Jeremy Hunt and the Leveson enquiry. We wonder what it might be like to have porn stars for parents, and ponder the wisdom of trusting God to stop snakes from biting you to death. Again we celebrate how much money people are willing to pay for the Humble Indie Bundle, and wonder if the Youth Of Today still use instant messenger. There's discussion of the maddest lady in the world, somehow convincing us to like David Davies, and think about the deaths of languages.
Please leave a review on iTunes. We hate iTunes as much as any other sentient individual, but reviews on there are what get podcasts promoted, and we'd love some promotion. After 100 free episodes, we'd love you to pay us back by writing a quick review.
Make sure to follow us on Twitter @rumdoings. If you want to email us, you can do that here. If you want to be a "fan" of ours on Facebook, which apparently people still do, you can do that here.
To get this episode directly, right click and save here. To subscribe to Rum Doings click here, or you can find it in iTunes here.
Or you can listen to it right here!
[audio: http://rumdoings.jellycast.com/files/audio/108_rumdoings.mp3]
:podcast, rum doings