by John Walker on Apr.27, 2012, under Rum Doings, The Rest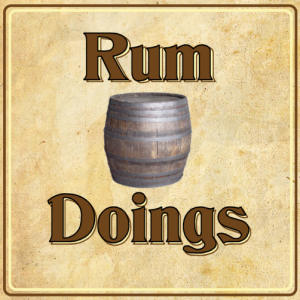 In episode 104 of Rum Doings, we do something we said we'd never do. We Skype. It's not going to be a habit, but hopefully it's worked out pretty well. We don't discuss those food colourings, but instead talk over each other and then John has Nick deported. Then it's time to discuss the family Murdoch's appearance at the Leveson Inquiry. Which of course means Nick brings out the libel. Should you visit Bath? Should you? We talk about the hypothetical version of reality where Dexter isn't immortal, and the terrible crimes of Biddles.
Do you have to be insane to murder 72 people? What about to murder one person? What is sane? Was Hitler sane? Find out today! Then we consider our retribution-based criminal justice system. John regails us with the tale of the lying idiot who crashed into his car, and we consider what Victoria Wood is for now. Finally how to cope with compliments, how funny we are, and how we're adored by young people. Oh, and heroin.
Please leave a review on iTunes. We hate iTunes as much as any other sentient individual, but reviews on there are what get podcasts promoted, and we'd love some promotion. After 100 free episodes, we'd love you to pay us back by writing a quick review.
Make sure to follow us on Twitter @rumdoings. If you want to email us, you can do that here. If you want to be a "fan" of ours on Facebook, which apparently people still do, you can do that here.
To get this episode directly, right click and save here. To subscribe to Rum Doings click here, or you can find it in iTunes here.
Or you can listen to it right here!
[audio: http://rumdoings.jellycast.com/files/audio/104_rumdoings.mp3]
:podcast, rum doings