by John Walker on Apr.06, 2012, under Rum Doings, The Rest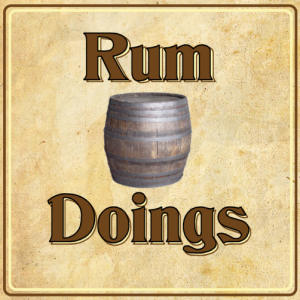 In Rum Doings 101 we eat sweeties! Sugary sugar-free sweeties. And then enter something that's going to dominate most of our Eastery episode – a leaflet from the local health food shop, promising it can cure all our ailments. That's enough for most of an episode of Rum Doings.
Please leave a review on iTunes. We hate iTunes as much as any other sentient individual, but reviews on there are what get podcasts promoted, and we'd love some promotion. After 100 free episodes, we'd love you to pay us back by writing a quick review.
Make sure to follow us on Twitter @rumdoings. If you want to email us, you can do that here. If you want to be a "fan" of ours on Facebook, which apparently people still do, you can do that here.
To get this episode directly, right click and save here. To subscribe to Rum Doings click here, or you can find it in iTunes here.
Or you can listen to it right here!
[audio: http://rumdoings.jellycast.com/files/audio/101_rumdoings.mp3]
:podcast, rum doings