by John Walker on Mar.30, 2012, under Rum Doings, The Rest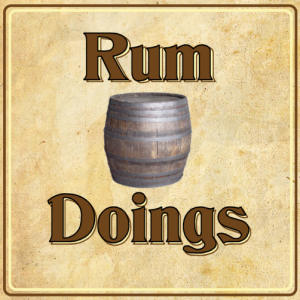 Before we get onto business, we'd like to ask people straight away to make the effort to leave a review on iTunes. We hate iTunes as much as any other sentient individual, but reviews on there are what get podcasts promoted, and we'd love some promotion. After 100 free episodes, we'd love you to pay us back by writing a quick review. There are 10,000 people listening to this – come on, action.
The other thing to note is that for some reason Audacity decided to go all choppy about 20 mins in. It lasts a minute or two, then gets better.
In the Rum Doings episode 100 spectacular, we don't discuss the fact that it's the 100th episode. So instead we talk about what we've been up to for the last few weeks, including John's stories of being in America, and indeed the Lake District.
For some reason that we aren't going to mention, we have all manner of rum goodies in the episode, including a rum sponge cake from Nick's wife Victoria, gingerbread rum from Nick's brother, and rum butter from the wilds of Windermere.
With our faces stuffed we rank American cities in order of bestness, argue about breakfast, and explain how John fell down the stairs. And how he broke the hotel. And then we're back in England, where the sausages are apparently boiled. There are some very serious concerns about the North West's cream tea provisions, and their parking prices.
Make sure to follow us on Twitter @rumdoings. If you want to email us, you can do that here. If you want to be a "fan" of ours on Facebook, which apparently people still do, you can do that here.
To get this episode directly, right click and save here. To subscribe to Rum Doings click here, or you can find it in iTunes here.
Or you can listen to it right here!
[audio: http://rumdoings.jellycast.com/files/audio/100_rumdoings.mp3]
:podcast, rum doings