by John Walker on Mar.01, 2012, under Rum Doings, The Rest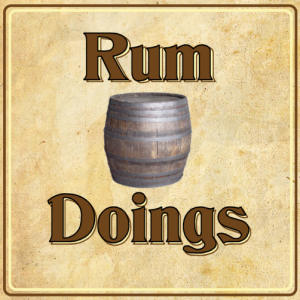 In Rum Doings 99D we don't discuss whether it's time we should regulate our schools and hospitals, but instead ponder the 99thness of our existence, and then turn to our tweeted questions.
Things begin with Disney cartoons of the 90s, ponder silence, and might John be a robot? Is the BBC anti-Semitic? Are Easter cards acceptable? Did we do Valentine's? Bad sugar, rotting beetles, where is Half-Life 3? Lots of other things! Can coffee be bad?
Rum Doings will be away next week, as John's off to his Kingdom of America.
We really do ask you to write a review on iTunes. It makes a massive difference, and helps other people to pay attention to the podcast. Thank you to everyone who has – we've some lovely reviews. The more that appear, the more likely iTunes is to take us more seriously. And keep on tweeting and so forth. Please – it's the only thing we ask of you. And don't forget to give us a million pounds.
Make sure to follow us on Twitter @rumdoings. If you want to email us, you can do that here. If you want to be a "fan" of ours on Facebook, which apparently people still do, you can do that here.
To get this episode directly, right click and save here. To subscribe to Rum Doings click here, or you can find it in iTunes here.
Or you can listen to it right here!
[audio: http://rumdoings.jellycast.com/files/audio/rumdoings_e99d.mp3]
:podcast, rum doings