by John Walker on Feb.17, 2012, under Rum Doings, The Rest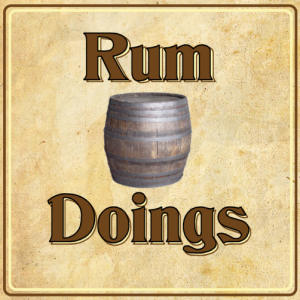 Rum Doings 99B doesn't discuss whether a cat or a dog is better, but begins with SCIENCE, as Nick engages in a blind test to see if he can identify the difference between bad tea and decaffeinated tea. We recognise that podcasts are marvellous, ponder if it would have been so bad if SOPA had won, and ask whether there's a way to find out what words mean.
Which fish is the biggest nob? Why might we not move to America? Was Nick looking forward to FOSDEM because he'd obviously already been. Do we want 3D printers? That's a question you obviously can't ask without inevitably talking about making a dildo in the shape of your own penis. Top Chef vs Masterchef: the ultimate battle. Which race does Nick like the least? And John reveals a horrible prejudice. Another one. And we talk a bit about how Rum Doings isn't copyrighted in any stupid way – see the link at the bottom of this blog for the copyleft license it's under.
We really do ask you to write a review on iTunes. It makes a massive difference, and helps other people to pay attention to the podcast. Thank you to everyone who has – we've some lovely reviews. The more that appear, the more likely iTunes is to take us more seriously. And keep on tweeting and so forth. Please – it's the only thing we ask of you. And don't forget to give us a million pounds.
Make sure to follow us on Twitter @rumdoings. If you want to email us, you can do that here. If you want to be a "fan" of ours on Facebook, which apparently people still do, you can do that here.
To get this episode directly, right click and save here. To subscribe to Rum Doings click here, or you can find it in iTunes here.
Or you can listen to it right here!
[audio: http://rumdoings.jellycast.com/files/audio/rumdoings_e99b.mp3]
:podcast, rum doings