by John Walker on Feb.03, 2012, under Rum Doings, The Rest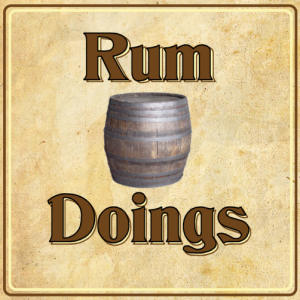 Annoyingly in Episode 98 of Rum Doings, we don't discuss which letters of the alphabet should be removed. But instead we gain insight into the tragedy of John's life.
We learn how Philadelphian trains cause rampant terrorism, paedophilia and puns. Nick dunks himself into a nice mug of tea, and we consider the artificial nature of jellyfish, the artifice of Hollywood, the artistry of The Artist, and how we hit our wives.
Did Nick ever microwave his baby? Does Dexter still have a pee-pee? Are Smarties right for you? And then we talk about Rock, Paper, Shotgun's hack, before we move onto Nick's extraordinary array of retro computer floppy disc sound effects. It's a thing to behold. Finally we celebrate American diners, then question whether such a thing is possible without poorly paid illegal immigrants.
We really do ask you to write a review on iTunes. It makes a massive difference, and helps other people to pay attention to the podcast. Thank you to everyone who has – we've some lovely reviews. The more that appear, the more likely iTunes is to take us more seriously. And keep on tweeting and so forth. Please – it's the only thing we ask of you. And don't forget to give us a million pounds.
Make sure to follow us on Twitter @rumdoings. If you want to email us, you can do that here. If you want to be a "fan" of ours on Facebook, which apparently people still do, you can do that here.
To get this episode directly, right click and save here. To subscribe to Rum Doings click here, or you can find it in iTunes here.
Or you can listen to it right here!
[audio: http://rumdoings.jellycast.com/files/audio/rumdoings_e98.mp3]
:podcast, rum doings