by John Walker on Jan.13, 2012, under Rum Doings, The Rest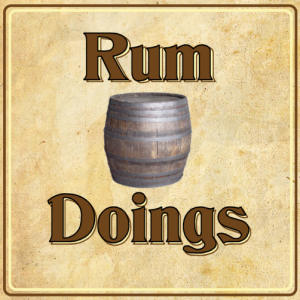 In episode 96 of Rum Doings, the second part of our Judge Coxcombe Trilogy, we don't discuss whether Windows 8 will be Microsoft's Window's Vista, but we do contemplate whether Nick can love himself.
We celebrate the remarkable hero, BushMan, remember when people liked Adrian Chiles, then look forward to seeing Eurovision in a rat-infested shed. Then things fall apart as we disagree on the colours of the days of the week.
Would we teleport? How come Star Trek was so rubbish at computers? Was Ted Heath asexual? And who will be the next leaders of various UK parties? And American. And Russian. We confirm the end of the world, and then it gets really boring when Nick and Martin go on and on about programming languages.
We really do ask you to write a review on iTunes. It makes a massive difference, and helps other people to pay attention to the podcast. Thank you to everyone who has – we've some lovely reviews. The more that appear, the more likely iTunes is to take us more seriously. And keep on tweeting and so forth. Please – it's the only thing we ask of you. And don't forget to give us a million pounds.
Make sure to follow us on Twitter @rumdoings. If you want to email us, you can do that here. If you want to be a "fan" of ours on Facebook, which apparently people still do, you can do that here.
To get this episode directly, right click and save here. To subscribe to Rum Doings click here, or you can find it in iTunes here.
Or you can listen to it right here!
[audio: http://rumdoings.jellycast.com/files/audio/rumdoings_e96.mp3]
:podcast, rum doings