by John Walker on Jan.13, 2012, under The Rest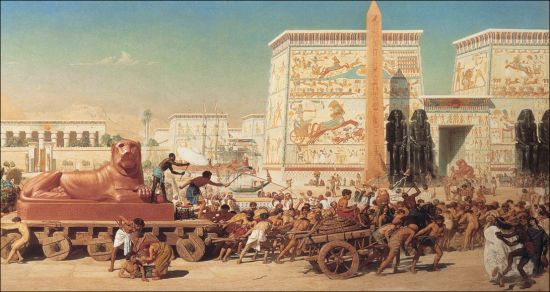 It couldn't be more timely. Two days after I kicked off a bit of a debate about whether it's appropriate for writers to work for free for professional publications (no, it's not), Imagine Publishing's website NowGamer has launched a "competition" to find someone who'll write for their site, on a regular basis, for no money.
Dressed up as an act of altruistic generosity, the site suggests that this will be an amazing opportunity for a writer to receive exposure on their site. What they don't point out is how it's a great way for the site to add regular content without paying for it. Content that will generate them ad revenue, and go toward paying the salaries of their staff. Servants get paid. This is a position below servant.
The title reads:
"Love games? Got a voice? Then you need a blog on NowGamer!"
No you don't. You really don't need a blog on a site that is looking to take advantage of someone's desire for exposure at the expense of their dignity. This refrain that it's "good for your CV" is such a wretched thing to be said. SO IS A PAID JOB.
There's no need for me to repeat all the reasons why writing for free is wrong, both for you, and for everyone else in the industry – they're in the post below.
It's shocking to me to see a publication being so brazen about what I can only see as exploitation. Perhaps they've convinced themselves that they're doing good in giving someone "exposure", and have so far avoided thinking about how they would never allow themselves to receive the same treatment.
And what they call a "blog" is in fact filed on the site as a "column". The column is generally the best paid part of any site, since it's something given to a specific writer that the site or magazine specifically wants to be writing regularly for them. It's not a feature any staff writer can fill. It's something peculiar to that writer, with their name at the top, and thus generally they are paid for at a premium. The cheek of wanting someone to fill such a role for them, without paying, is astonishing.
They sell this by saying,
"Having a published blog is a great way of getting a start in videogames journalism, or you may just have a lot to say about games and want a platform for your opinion. Either way, you'll be writing alongside some of the industry's best games journalists."
Yes, and they'll be being paid. You won't. What form of "alongside" is that, exactly?
As the excellent Steve Hogarty pointed out on Twitter, if you want a blog you can get one. You don't need it to be generating money to pay these guys' wages.
Imagine – this is shameful. Please stop this immediately. If you cannot afford to pay for a new columnist on your site, I suggest not advertising for one. Especially in a way designed to trick young writers into devaluing their (and thus everyone else's) words and work to zero.
Edit: Astonishingly, one of the NowGamer writers explains that doing this is "not work", because it's a blog. That's why it's free. Good grief.
:Rants, writing