by John Walker on Jan.12, 2012, under The Rest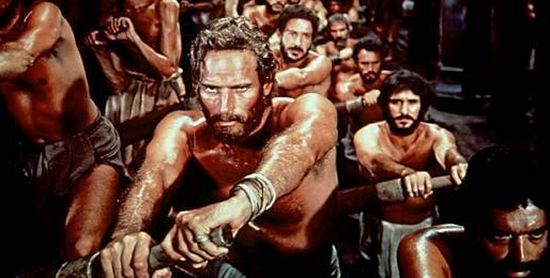 A lot of people have responded to the list below by disputing the not working for free clause. I wanted to expand on it a little.
First of all, it's important to note I wrote "for professionals". i.e. sites that make money. That's the crucial point. Writing for sites that don't make money for free is a good idea. Amateur sites, whether they have ambition to become professional or not, are a great place for writers to cut their teeth. They're a thing that didn't exist when I was starting out. In fact, my career began in the gap between the popularity of zines, and the existence of gaming websites. So it's something I know isn't necessary for success, but certainly very helpful.
Writing for such sites is a good way to practice your craft, learn the skills of writing, and get noticed. Exposing that work in public is great too, because you'll get used to feedback. It's something you can refer to when contacting editors, and it's also something editors may well be reading themselves.
But it doesn't need to be an established site. Your own blog is a great place to be writing. The important thing is that you're writing, getting better, and building up a stock of links you can send to editors. When you email an editor to suggest they give you work, you pick out two or three of your best pieces and you put those links in there. It's an instant way to prove yourself.
So, to be incredibly clear: there is nothing wrong with writing for free for non-profit making sites. (So long as that site is not making profit for everyone involved.)
BUT, there IS something incredibly wrong with writing for free for sites that do make money. For the reasons I gave in the tips list. And it doesn't matter how many people tell me it was how they got started, I still absolutely believe it to be wrong.
Certainly people will get started that way – some people get past the exploitation stage. But it is being exploited, and if you're just starting out, I don't want that to happen to you. And it's for the two reasons I gave:
1) You devalue your words. Those words are going to be used to make money for that site/mag, and you're not getting any of it. That's deeply insulting to you, and establishes your effort as worthless. Just as soon as you're in a position to expect money for your efforts, why wouldn't they ditch you and move on to the next sucker?
2) You're encouraging a culture that allows this exploitation to take place. You're as much a part of it as the unscrupulous editors who line their pockets with your work. When you work for free, you ensure the expectation that others must work for free. And further, you devalue the work of everyone else too. If your words are worth nothing, then my words are worth nothing.
Freelancers have a crappy time of it. I received an email last night from someone who hasn't been paid by any of the outlets he works for for three months, and doesn't know what to do. It's normal in this industry for sites and mags to delay payment to freelancers by as much as they can (usually a minimum of two months), and even then they'll "forget" to pay you, and not be in any hurry to remember. Accounts Payable will say the editor hasn't clicked the right button, the editor will say Accounts Payable haven't processed the payment, and neither will be bothered to rush to fix it until you make a real pain of yourself. Future were hideous at this, with barely a month going by where I didn't have to send repeated emails and make phone calls to get paid properly. Freelancers tend to notice interesting patterns, like how payments for big articles strangely don't turn up the wrong side of a financial year. These companies literally don't care, because as a freelancer you've barely any rights. If you have a contract, the chances are it will be a list of ways they can screw you, rather than protect you. And most don't have a contract at all. If you make a fuss, they don't need to fire you, pay you severance pay, or risk an employment tribunal. They just don't call you up to offer work the next day/month. And they know you know that, and they know you're terrified that if you make too much fuss you're screwed.
That's the position people getting paid to work are in. So going into that mire and accepting working for free is endorsing every one of those scummy practices, and encouraging publications to continue not paying people to fill their pages, and their wallets. It's an insult to you, and it's an insult to me. And I don't care how much it helps someone fill a portfolio, it's the wrong way to fill it. So, like I said,
3) Never work for free for professionals. This is a no compromise position. When you're starting out, that's when you must insist on being paid, or walk away. Sure, it may open doors, but they're doors leading to unscrupulous scumbags who prey on the enthusiastic and the poor. And worse, and this is incredibly serious, not only are you cheapening – even devaluing – your own work, but you're doing the same for anyone else in the industry. If you work, for free, you make words worth nothing, and that's a disservice to everyone else.
:Rants, writing