by John Walker on Dec.08, 2011, under Rum Doings, The Rest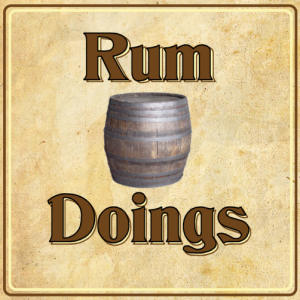 Episode 92 of Rum Doings is the last one before the new year, because Nick's about to have his neck slit open by trained professionals. Please wish him well via the magic of Twitter.
We don't discuss what to do now Europe is over, but we do delve deeply into the wonderful world of aural hypnosis, and parental relaxation. We learn how PCs don't want to be built. And Nick explains how the time for videogames is over.
We decide the weather, miss Diana, and discover quite what a meanie the Queen is. We dismiss the financial crisis. And we learn the sad truth behind Bing. Then Nick decides to do his very best to slander the dead.
As ever, please consider writing a review on iTunes. It's a really good way of raising our profile. Thank you to everyone who has – we've some lovely reviews. The more that appear, the more likely iTunes is to take us more seriously. And keep on tweeting and so forth. Please – it's the only thing we ask of you. Oh, and commission us for a radio show.
Make sure to follow us on Twitter @rumdoings. If you want to email us, you can do that here. If you want to be a "fan" of ours on Facebook, which apparently people still do, you can do that here.
To get this episode directly, right click and save here. To subscribe to Rum Doings click here, or you can find it in iTunes here.
Or you can listen to it right here!
[audio: http://rumdoings.jellycast.com/files/audio/rumdoings_e92.mp3]
:podcast, rum doings