by John Walker on Dec.02, 2011, under Rum Doings, The Rest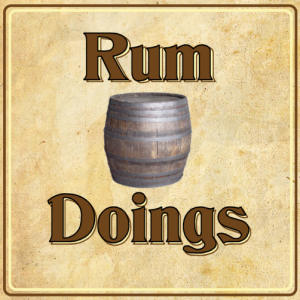 In Episode 91 of Rum Doings we don't discuss when we're finally going to let go of our dependence on books. But instead we drink beer+coffee, and Baroness Von Greenfield, the best scientist in all the land. We celebrate how she streamlines science, and then discuss the metaphorical nature of gaming.
John reveals a terrible disability, and then we discuss the problems inherent in Michael Buerk. Which takes us on to how much we hate the gays. Then to the issues of the atavistic reader, the beginnings of Rock, Paper, Shotgun, and the terrible state of Future Publishing. We then talk about the delightful late Steve Jobs, Stephen Fry, and a quick burst of phone hacking.
As ever, please consider writing a review on iTunes. It's a really good way of raising our profile. Thank you to everyone who has – we've some lovely reviews. The more that appear, the more likely iTunes is to take us more seriously. And keep on tweeting and so forth. Please – it's the only thing we ask of you. Oh, and commission us for a radio show.
Make sure to follow us on Twitter @rumdoings. If you want to email us, you can do that here. If you want to be a "fan" of ours on Facebook, which apparently people still do, you can do that here.
To get this episode directly, right click and save here. To subscribe to Rum Doings click here, or you can find it in iTunes here.
Or you can listen to it right here!
[audio: http://rumdoings.jellycast.com/files/audio/rumdoings_e91.mp3]
:podcast, rum doings