by John Walker on Nov.25, 2011, under Rum Doings, The Rest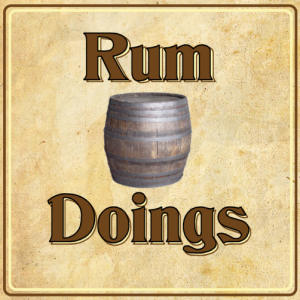 John would love to tell you more about what happens in Episode 90 of Rum Doings, but he has to leave. No, really – he's got a meeting in Guildford, and if he doesn't get ready to go now he'll be late. Nick is furious with John for not being better prepared and writing a fuller description of this week's episode, but really Nick should just be thankful John got it uploaded at all, and with Nick's expectations of John set so low, you'd think he'd be pleasantly surprised more often.
John can tell you that we talk about the Occupy protests and the police response, as well as other topics in quick succession in a manner to which listeners will likely be accustomed. And it's all tremendously good. And it's definitely not episode 91, no matter what those two idiots say.
As ever, please consider writing a review on iTunes. It's a really good way of raising our profile. Thank you to everyone who has – we've some lovely reviews. The more that appear, the more likely iTunes is to take us more seriously. And keep on tweeting and so forth. Please – it's the only thing we ask of you.
Make sure to follow us on Twitter @rumdoings. If you want to email us, you can do that here. If you want to be a "fan" of ours on Facebook, which apparently people still do, you can do that here.
To get this episode directly, right click and save here. To subscribe to Rum Doings click here, or you can find it in iTunes here.
Or you can listen to it right here!
[audio: http://rumdoings.jellycast.com/files/audio/rumdoings_e90.mp3]
:podcast, rum doings