by John Walker on Nov.04, 2011, under Rum Doings, The Rest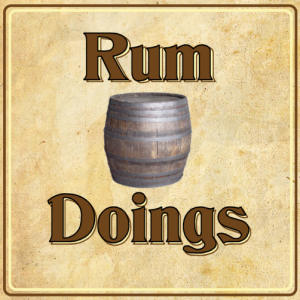 In episode 89 of Rum Doings, we don't discuss the whether there's going to be a saviour for our scourge of bad language. But we do discuss Sesame Street, Jimmy Saville, Australian finances and what we like the least about getting married. It's all part of our attempt to talk about positive things.
John practises some misogyny, then Nick demands we talk about the thick seam of homophobia that runs through the gaming community. Which takes us onto an attempt to understand why homophobia seems to be the go-to hatred for so many groups. We establish why having things in common isn't the ideal recipe for a relationship, monotheism, and the joy of two duvets. Then tales of hunts for passports.
As ever, please consider writing a review on iTunes. It's a really good way of raising our profile. Thank you to everyone who has – we've some lovely reviews. The more that appear, the more likely iTunes is to take us more seriously. And keep on tweeting and so forth. Please – it's the only thing we ask of you.
Make sure to follow us on Twitter @rumdoings. If you want to email us, you can do that here. If you want to be a "fan" of ours on Facebook, which apparently people still do, you can do that here.
To get this episode directly, right click and save here. To subscribe to Rum Doings click here, or you can find it in iTunes here.
Or you can listen to it right here!
[audio: http://rumdoings.jellycast.com/files/audio/rumdoings_e89.mp3]
:podcast, rum doings