by John Walker on Oct.21, 2011, under Rum Doings, The Rest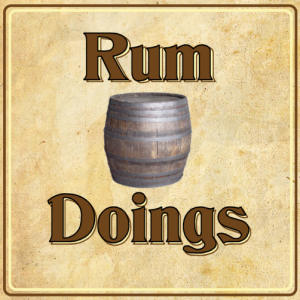 In Episode 87 of Rum Doings, Nick and John finally reconvene after a month's gap brought on by weddings, honeymoons and appendectomies. So it should come as little surprise that in an episode in which we don't discuss wasps: nature's dustmen or hateful scourge, we talk about weddings, honeymoons and appendectomies.
New sofas, pudding wines, and goodness us, what's this? The very first ever live Rum Doings consumption of a cream tea!
There's theological debate about contemporary Christian music and bishops, tales of our appendices, and screaming nurses. And then a heartfelt series of thank yous for the remarkable generosity shown by Rum Doings listeners for John's wedding. (Quick update: Debenhams have found lots of the missing items, and the throw appeared despite apparently not being paid for.)
As ever, please consider writing a review on iTunes. It's a really good way of raising our profile. Thank you to everyone who has – we've some lovely reviews. The more that appear, the more likely iTunes is to take us more seriously. And keep on tweeting and so forth. Please – it's the only thing we ask of you.
Make sure to follow us on Twitter @rumdoings. If you want to email us, you can do that here. If you want to be a "fan" of ours on Facebook, which apparently people still do, you can do that here.
To get this episode directly, right click and save here. To subscribe to Rum Doings click here, or you can find it in iTunes here.
Or you can listen to it right here!
[audio: http://rumdoings.jellycast.com/files/audio/rumdoings_e87.mp3]
:podcast, rum doings