by John Walker on Sep.15, 2011, under Rum Doings, The Rest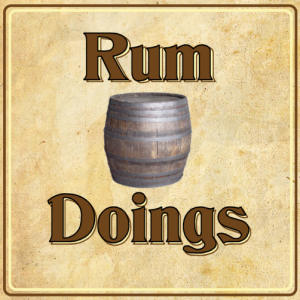 Episode 85 of Rum Doings begins, as is quite topical for John, with discussions of wedding preparation. Then we ask the big question: who is still alive?
John speaks to some working class people, and then there's chat about Dexter's rehousing. Then there's Nick's exciting tale of a visit to the doctor! Tales of torturing our siblings, and then back to the wedding again. For instance, should John invite the Queen?
Oh, and there's a new joke assignment, right at the end.
Please consider writing a review on iTunes. It's a really good way of raising our profile. And keep on tweeting and so forth.
Make sure to follow us on Twitter @rumdoings. If you want to email us, you can do that here. If you want to be a "fan" of ours on Facebook, which apparently people still do, you can do that here.
To get this episode directly, right click and save here. To subscribe to Rum Doings click here, or you can find it in iTunes here.
Or you can listen to it right here!
[audio: http://rumdoings.jellycast.com/files/audio/rumdoings_e85.mp3]
:podcast, rum doings