by John Walker on Sep.09, 2011, under Rum Doings, The Rest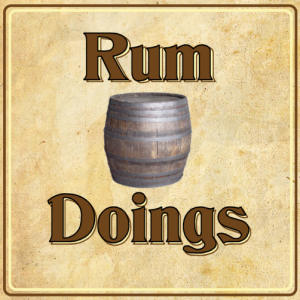 Episode 84 of Rum Doings comes to you LIVE from when it was recorded, offering echoey discussions of all the most important topics of the day. Like whether we should ban printers. And honeymoons.
John has to break some bad news to Nick, and then pretty much ensures he won't be having a great time on his honeymoon. Then we naturally move on to incest, and the advantages thereof. And how to continue the line of were-panthers. Then for some reason Nick brings up videogames again.
Why is Chicago great? Can you take a girl out of Wolverhampton? And are we immortalised by this rubbish? Learn about the importance of a safety pillow, and then Nick gives out his diet advice.
Please consider writing a review on iTunes. It's a really good way of raising our profile. And keep on tweeting and so forth.
Make sure to follow us on Twitter @rumdoings. If you want to email us, you can do that here. If you want to be a "fan" of ours on Facebook, which apparently people still do, you can do that here.
To get this episode directly, right click and save here. To subscribe to Rum Doings click here, or you can find it in iTunes here.
Or you can listen to it right here!
[audio: http://rumdoings.jellycast.com/files/audio/rumdoings_e84.mp3]
:podcast, rum doings