by John Walker on Sep.02, 2011, under Rum Doings, The Rest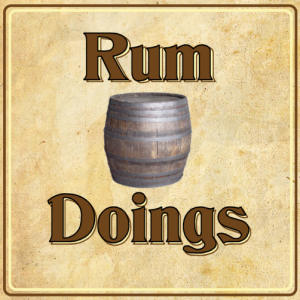 Welcome to an echoey episode 83 of Rum Doings, recorded in our new echoey central London studios. In which we talk about some stuff. Look, I'm in the middle of moving house. I've been painting and washing and cleaning and unpacking and there's so much more to do! You can find out what we talk about by listening! And you definitely should, because the ending is brill. Oh, and there are lots of answers to the mountain joke from 9,802 episodes back.
Please consider writing a review on iTunes. It's a really good way of raising our profile. And keep on tweeting and so forth.
Make sure to follow us on Twitter @rumdoings. If you want to email us, you can do that here. If you want to be a "fan" of ours on Facebook, which apparently people still do, you can do that here.
To get this episode directly, right click and save here. To subscribe to Rum Doings click here, or you can find it in iTunes here.
Or you can listen to it right here!
[audio: http://rumdoings.jellycast.com/files/audio/rumdoings_e83.mp3]
:podcast, rum doings