by John Walker on Aug.11, 2011, under The Rest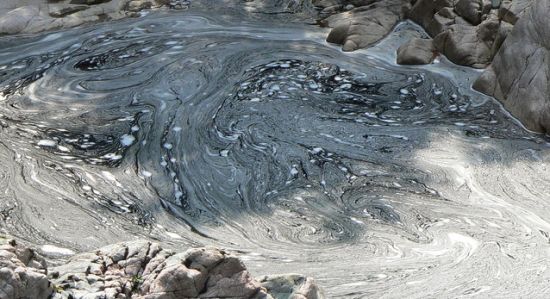 The behaviour of so many who have rioted has been shocking and appalling, and the stories coming out about some of the abysmal crimes committed have been horrendous. But something else that has upset me hugely throughout our week of English riots has been the use of the word "scum".
Of course it upsets and offends me to see the looting, arson and brutality, and I'm weary with the tedium of those who cannot distinguish between asking questions and whatever it is people think counts as "justifying". But one of the most concerning things to have come out of these events – to my eyes – has been the language used to describe the perpetrators.
"Scum" is such a vile word. It's a word with a clear purpose: to dehumanise.
I, like everyone else alive, do not know the motivations and backgrounds of each and every one of the thousands who rioted. It seems likely to me that some did it because they are criminals, others because they are disenfranchised and had no structure that told them not to. Some because the saw opportunity that had never presented itself before, others because they were angry, others still because they're cruel, selfish people who do not care about the consequences of their actions. There will be some whose backgrounds are so appalling that the veneer of society has never meant anything to them at any point. Others who fancied a widescreen TV and thought it was a chance to get away with it. And every single person who took part, for whatever reason, with whatever motivation, with whatever amount of deliberate malice or idiotic inertia, is a person with a story, a life, a set of experiences that took them to the day they rioted. And the moment they're called "scum" is the moment they are discarded and dehumanised.
The use of the word scum is usually reserved for the lazy of thinking who like to write off sections of society for whom they have no tolerance. "Dole scum", "foreign scum", and so on. It's a way of separating yourself from them. I am a human, they are scum.
To see this habit spreading across all sections, all political parties, all types, is devastating. It's a label delivered out of fear, out of anger, and I suspect mostly, out of a desire to uncomplicate things. That lot, that group, that collection, they are scum. There, done. Easily sorted.
And yet still I just know that people will interpret my description above as being and attempt to "justify their actions". I do not know what happened that we as a society got to the point where the simple act of not dehumanising someone becomes so suspicious, a matter of conspiratorial allegiance and acceptance of all actions, but it frightens me. It frightens me most because it's exactly this separation, this "us and them", this "humans and scum", that exacerbates the social establishment that makes rioting acceptable in a minority's mind.
I in no way think anyone's act of looting, arson, brutality or spreading of fear is justified. It is unacceptable. These actions should be condemned. There is no ambiguity here.
But I do not believe that these people are to be written off, to be lumped into one amorphous blob of "scum", and labelled as casteless. I believe that every one of them has potential, can be reformed, snapped out of it, educated, or offered opportunities never before available. Because I believe these things are true of every human being alive.
Without doubt someone's background does not excuse their actions. Because of course there are hundreds of thousands living in poverty in the UK. (And yes, often it is not a comparable poverty with the worst famines in other nations. But having your leg chopped off by an axe isn't as bad as having your head severed, yet I still wouldn't opt to lose my leg. But sometimes, and we don't like to think about this, it's poverty that's damned close.) Hundreds of thousands who don't drop everything and riot at the first opportunity. As indeed most people don't fiddle their taxes, lie about their expenses, steal cars, or rape, murder and abuse. Circumstance doesn't justify actions like those seen in the last few nights. But circumstances do shape people, and some people are shaped differently by them than others. Why? The reasons are multifactorial, elaborately complex and not solved by anyone's newspaper column or blog post. But those reasons are the reason why the response to such actions, once (or ideally before and during) whatever punishment deemed necessary by society has been given, is to listen to these people. To hear their stories.
Oh, what hand-wringing wishy-washy liberal nonsense. Listen to them?! But they're scum! What an exceptionally easy position to take. Discard and disregard them, cross them off the human list, because they're "just scum" and that's just the way it is. Doesn't that make things more simple?
And it allows the pattern to repeat.
As a youth worker I've been keenly aware of how teenagers, from all walks of life, are so quickly categorised and dismissed. Having worked with those who are so disenfranchised, so detached from any concept of what society is, that they simply cannot understand why they would follow the rules of this thing they don't take part in, it's abundantly obvious that each person's story explains this. Teenagers who aren't allowed in any schools because their behaviour is impossible to control, but who are too young to work, and thus escape anything we know what to do with – they weren't born with that in their genes. Of those I've worked with, if they have fathers they're either in prison or they're physically abusing them. They're generally "raising" their younger siblings, because if there's a mother she's at work or drunk. Their role models, their friends and their adult peers set them the only example they receive as they grow up, and as such they repeat what is learned. They get their drugs from their parents, or often deal them for their parents (children under around 12 can't be charged with possession, so make useful drug runners). They steal because that is how you get stuff that you want. An understanding of the consequences of that action isn't within their imagination. It's rationalised away without troubling their consciousness, let alone consciences.
And these teenagers I'm describing, real people I knew, lived in Bath. Tea shops and cream cakes Bath. Hidden in the estates the locals don't know the way to, or at least know the routes to avoid, of course. But in the rich, Georgian majesty of Bath.
They are not "scum". They're teenagers whose story tells you how they got to where they are. Stories to which no one wants to listen, because it complicates things. You might, God forbid, start to understand.
No, not every rioter came from such a background. Some were educated university students. Others were amoral opportunists. Others still were adult criminals. Many were gang members, taught broken understandings of machismo and respect. Others were lazy, cruel or stupid. And every single one of them is a human with a narrative that weaves back to when they were a baby with the same potential as you.
Yes, be angry. Yes, be horrified. Yes, be ashamed of how our society contains this. Yes, their actions are terrible, unjustified, and almost always to be condemned. But do not so lazily and ignorantly call them "scum".
:Rants, scum