by John Walker on Aug.08, 2011, under Rum Doings, The Rest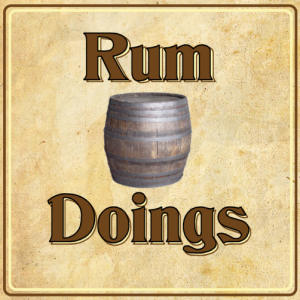 In Rum Doings episode 81, we don't discuss Amy Winehouse. But we do once more brave the Tesco Value White Rum. Then John tells a long boring story about getting screwed over by a letting agency. Fortunately we then move on to Nick's criticising Rock, Paper, Shotgun. Who is the best writer there? It is John.
There's a celebration of the Kindle, which inevitably brings us to the hideousness that is church bells, including some expert campanology. Then Nick has an Excellent Idea. Will Dexter attend John's forthcoming wedding?
Then as everyone always likes best, we discuss a TV show at length. But it's about magic! Penn & Teller's Fool Us, for which it turns out Nick sat in the audience. Magic magic magic.
Please consider writing a review on iTunes. It's a really good way of raising our profile. And keep on tweeting and so forth.
Make sure to follow us on Twitter @rumdoings. If you want to email us, you can do that here. If you want to be a "fan" of ours on Facebook, which apparently people still do, you can do that here.
To get this episode directly, right click and save here. To subscribe to Rum Doings click here, or you can find it in iTunes here.
Or you can listen to it right here!
[audio: http://rumdoings.jellycast.com/files/audio/rumdoings_e81.mp3]
:podcast, rum doings