by John Walker on Jul.29, 2011, under Rum Doings, The Rest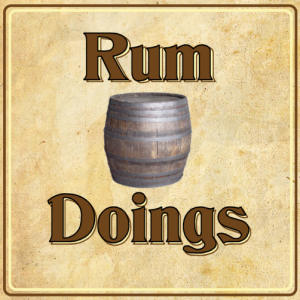 In Rum Doings Episode 80 we don't discuss whether anyone has the courage to stand up for the endangered British light bulb? But we add an extra season to the year.
Then it's imperative that you contribute to this Kickstarter project, even though they've exceeded their total. It's Ironbuds.
We consider our racism, homophobia, transphobia and so on. Then John lays out his plan for the Photograph From Behind service, and then of course there are some discussions of matters of the behind.
But then the highlight of the episode – we read out all the magnificent suggestions we've had for our "What did the ghost say when he won the prize?" John tells a terrible story about some headmaster, and then we discuss the important subject of toilet paper, and the weeing habits of babies.
More homework is set. We need answers to the following joke:
What did the mountain say when he went to the beach?
Please consider writing a review on iTunes. It's a really good way of raising our profile. And keep on tweeting and so forth.
Make sure to follow us on Twitter @rumdoings. If you want to email us, you can do that here. If you want to be a "fan" of ours on Facebook, which apparently people still do, you can do that here.
To get this episode directly, right click and save here. To subscribe to Rum Doings click here, or you can find it in iTunes here.
Or you can listen to it right here!
[audio: http://rumdoings.jellycast.com/files/audio/rumdoings_e80.mp3]
:podcast, rum doings