by John Walker on Jul.21, 2011, under Rum Doings, The Rest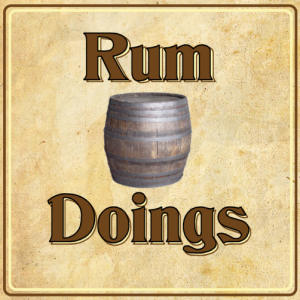 Welcome person to Rum Doings Episode 79, an episode in which we don't discuss how long it will be until English is a foreign language in England. But instead we do discuss, at significant length, Carol Vorderman. With additional notes for our non-UK listeners.
Of course we also share knowledge of the lovely, late Richard Whitely, Susie Dent, and the Countdown they shared. This is the sort of matter that makes Rum Doings essential.
It should probably be noted that this episode was recorded ahead of time, and we have since received some excellent responses to our ghost joke. We will certainly be discussing them in the next episode.
Do we think less less of a celebrity who uses the service they advertise? Naturally we find out yet another thing that annoys Nick about Andrew Collins, which inevitably takes us to pondering why Nick wouldn't accept John as a daddy. Then a very painful discussion over how much money John would require to have Dexter put down. Then we work out when we'd murder. And discuss whether morality is arbitrary. And evolutionary theory. And Hebrew.
We then read out Ryan's email to us, which once again confusingly seems to not like John as much as Nick, even though he's clearly best.
Please consider writing a review on iTunes. It's a really good way of raising our profile. And keep on tweeting and so forth.
Make sure to follow us on Twitter @rumdoings. If you want to email us, you can do that here. If you want to be a "fan" of ours on Facebook, which apparently people still do, you can do that here.
To get this episode directly, right click and save here. To subscribe to Rum Doings click here, or you can find it in iTunes here.
Or you can listen to it right here!
[audio: http://rumdoings.jellycast.com/files/audio/rumdoings_e79.mp3]
:podcast, rum doings