by John Walker on Jun.24, 2011, under Rum Doings, The Rest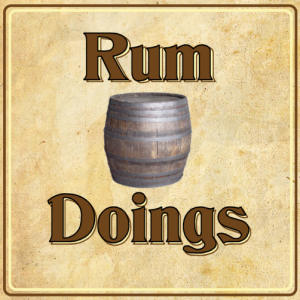 Welcome to Rum Doings… Late. Episode 75 was recorded after midnight, which means things are a little more… sexxxxy. It must be listened to after midnight, naked. Ideally on a creaky leather sofa.
We're not discussing whether Madonna's gone too far with her latest reinvention. But instead do discuss dipping biscuits in wine, and Nick quite alarmingly holds John's hand. There's chatter about booth babes, prosperity preaching, and the singularity.
Find out about the nature of Nick's aquatic affair with John's sister, find a middle name for Laura, and what John and Laura's vows should be. Especially to Dexter. And it's all so sexxxxxxxxxxxxxy. Mmmmmmmmmmmmmmmmm. Late night. Mmmmmmmm.
Please consider writing a review on iTunes. It's a really good way of raising our profile. And keep on tweeting and so forth.
Make sure to follow us on Twitter @rumdoings. If you want to email us, you can do that here. If you want to be a "fan" of ours on Facebook, which apparently people still do, you can do that here.
To get this episode directly, right click and save here. To subscribe to Rum Doings click here, or you can find it in iTunes here.
Or you can listen to it right here!
[audio: http://rumdoings.jellycast.com/files/audio/rumdoings_e75.mp3]
:podcast, rum doings