by John Walker on May.20, 2011, under Rum Doings, The Rest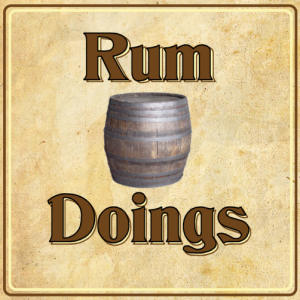 It's episode 71 of Rum Doings. Do you need more information? Oh.
Nick and John forget how their own running jokes work, then Nick forgets how jokes work. We have rather an intelligent chat about physics (disclaimer: not true), Nick's synesthesia gets out of control, and we regale you with tales of book shopping. Do blind people appreciate black? For some reason we talk about Fawlty Towers, what we'll tell our children about death, Nick accuses John of murder (again), and then move on to smelling wee.
Long-suffering fiancée Laura had better prepare for her Rum Doings exam if she wants to get married, we learn of Dexter's immortality, and the deadline for the holocaust. And cat sick. And find out that John's a racist.
Please consider writing a review on iTunes. It's a really good way of raising our profile. And keep on tweeting and so forth.
Make sure to follow us on Twitter @rumdoings. If you want to email us, you can do that here. If you want to be a "fan" of ours on Facebook, which apparently people still do, you can do that here.
To get this episode directly, right click and save here. To subscribe to Rum Doings click here, or you can find it in iTunes here.
Or you can listen to it right here!
[audio: http://rumdoings.jellycast.com/files/audio/rumdoings_e71.mp3]
:podcast, rum doings