by John Walker on May.13, 2011, under Rum Doings, The Rest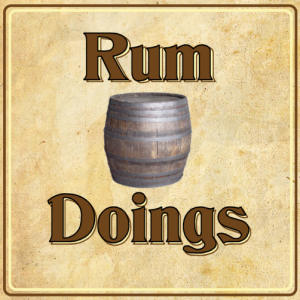 Why, it's episode 70 of Rum Doing, where we're joined by very special guest, the late John Walker. This week we don't discuss the lessons we've learned from the electorate about the tough choices we've had to make in dealing with the economic mess that Labour have left us to deal with.
We talk about the return of Adam & Joe, which brings us onto Nick's plan for a movie where nothing goes wrong. There's detailed discussions of the nature of scones, and what should replace "obey" in marriage vows. And then, well, I'm sorry – we have a nice long discussion about John's bumhole. Therefore of course we move on to the wholesome topic of suppositories. And having fingers stuck up your bum! Make sure to listen to this episode while eating.
What's your favourite biscuit? Is probably our lowest ebb. But it at least brings us to something of some vague substance, as Nick tries to explain his issues with the SNP. And how rubbish Laura is. She says "haitch". Ew. We tell off people for their autobiography names, South African races, and other waffle.
Please consider writing a review on iTunes. It's a really good way of raising our profile. And keep on tweeting and so forth.
Make sure to follow us on Twitter @rumdoings. If you want to email us, you can do that here. If you want to be a "fan" of ours on Facebook, which apparently people still do, you can do that here.
To get this episode directly, right click and save here. To subscribe to Rum Doings click here, or you can find it in iTunes here.
Or you can listen to it right here!
[audio: http://rumdoings.jellycast.com/files/audio/rumdoings_e70.mp3]
:podcast, rum doings