by John Walker on May.04, 2011, under Rum Doings, The Rest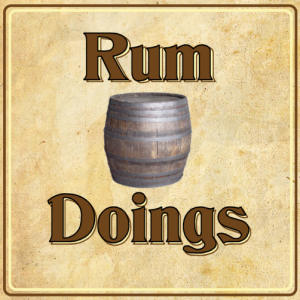 It's episode 69 of Rum Doings! Tee hee hee! Snort.
In this episode we don't discuss whether it's time to put an end to the scourge of supermarket self checkout before it is too late. But we do discuss tomorrow's vote.
That's why this is up a day early. We recorded it in a day from the past, expecting to post it on Thursday, but in the wake of the swell of support for AV we've decided to put it up a day early. Because we really want to encourage Britishers to spoil. For arguments why, make sure to check out this fine post about it.
Beforehand we risk our lives with some ASDA energy drink, and with that coursing through our veins we begin a discussion of the upcoming vote. John makes the argument for spoiling, while Nick puts forward some even more radical positions. John discusses his encounter with a troubled Lib Dem councillor, and we get alittlebitpoliticalladiesandgentlemen.
An attempt to change gears by addressing more listener questions is almost immediately interrupted by the noisiest escape attempt by the prisoner in John's basement. That sound accompanies thoughts on Piers Moron, dancing, how to eat an Easter egg, why we'd not be MPs, skirts for men, a smattering more politics, sitcom recommendations, and John's balding legs.
Please consider writing a review on iTunes. It's a really good way of raising our profile. And keep on tweeting and so forth.
Make sure to follow us on Twitter @rumdoings. If you want to email us, you can do that here. If you want to be a "fan" of ours on Facebook, which apparently people still do, you can do that here.
To get this episode directly, right click and save here. To subscribe to Rum Doings click here, or you can find it in iTunes here.
Or you can listen to it right here!
[audio: http://rumdoings.jellycast.com/files/audio/rumdoings_e69.mp3]
:podcast, rum doings