by John Walker on Apr.28, 2011, under Rum Doings, The Rest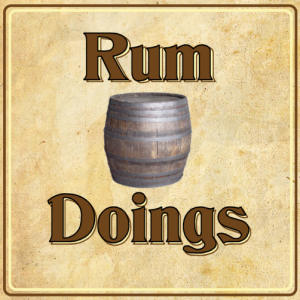 Today, in episode 68, we are not discussing: Are the councils bowing to politically correct madness in banning bunting for health and safety craziness?
But instead we talk about an upgrade to business class, and then with exceptional timing review 2007's Portal. At length. W inevitably move on to discussing our complete lack of interest in tomorrow's wedding, before moving on to some questions from Twitter. The first being, what are the ladylike things we do?
There's chat about the inappropriateness of men taking their tops off in public, a trip to the zoo, some extreme snobbishness, and education reform. Oh, and is happiness a good thing?
Please consider writing a review on iTunes. It's a really good way of raising our profile. And keep on tweeting and so forth.
Make sure to follow us on Twitter @rumdoings. If you want to email us, you can do that here. If you want to be a "fan" of ours on Facebook, which apparently people still do, you can do that here.
To get this episode directly, right click and save here. To subscribe to Rum Doings click here, or you can find it in iTunes here.
Or you can listen to it right here!
[audio: http://rumdoings.jellycast.com/files/audio/rumdoings_e68.mp3]
:podcast, rum doings