by John Walker on Mar.31, 2011, under Rum Doings, The Rest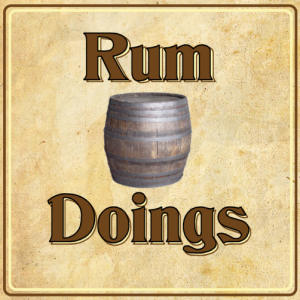 Goodness, it's Rum Doings 66. While not discussing whether the decimalisation experiment has been a failure, we tuck into Christmas pudding wine. And then dig up the argument over whether the Amiga or Atari was best (it was the Atari). Then we embark on an episode based on discussions inspired by the following randomly selected Wikipedia articles:
Bosko (cartoons, Loony Tunes Back In Action, Mary Poppins, CAP Alert)
Humber—St. George's—St. Barbe (Yorkshire Ridings, island hopping, aeroplane maps, long flights and upper class, the S9 mp4 player, They're Back, the Kindle, sharing is bad)
Tiny Broken Heart (Tragic Songs, alien robots)
Silchar (Why we don't want to go to India, Chinese democracy)
Ribbon-tailed Astrapia (what we can learn from peacocks, John's split wedding, the plan for cream teas, complete lack of million pound donations)
Nut (nuts)
Atasca (moth wrangling, the biggest thing we'd kill, The Man With Two Brains)
Please consider writing a review on iTunes. It's a really good way of raising our profile. And keep on tweeting and so forth.
If you want to email us, you can do that here. If you want to be a "fan" of ours on Facebook, which apparently people still do, you can do that here.
To get this episode directly, right click and save here. To subscribe to Rum Doings click here, or you can find it in iTunes here.
Or you can listen to it right here!
[audio: http://rumdoings.jellycast.com/files/audio/rumdoings_e66.mp3]
:podcast, rum doings