by John Walker on Mar.25, 2011, under Rum Doings, The Rest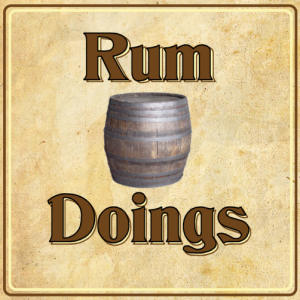 Filled with the spirit of Spring, in episode 65 of Rum Doings we don't discuss whether we've forgotten the true meaning of Easter. Then almost immediately start complaining about how rubbish schools are. And urinals. In fact, there's much wee-wee discussion, including an innovative idea for bed weeing.
Also, wow, we have way more listeners than we thought. You're one of around 10,000 people, so thank you so much for all the word-spreading you've done. Keep going, we may become famous or something. Nick's too bashful to talk about that for long, so we move onto the Kickstarter project to create an open score for Bach's Goldberg Variations.
We raise our issues with Comic Relief, discuss Prince Philip, and then spend a good long while proving some very silly factoids wrong.
Please consider writing a review on iTunes. It's a really good way of raising our profile. And keep on tweeting and so forth.
If you want to email us, you can do that here. If you want to be a "fan" of ours on Facebook, which apparently people still do, you can do that here.
To get this episode directly, right click and save here. To subscribe to Rum Doings click here, or you can find it in iTunes here.
Or you can listen to it right here!
[audio: http://rumdoings.jellycast.com/files/audio/rumdoings_e65.mp3]
:podcast, rum doings