by John Walker on Feb.17, 2011, under Rum Doings, The Rest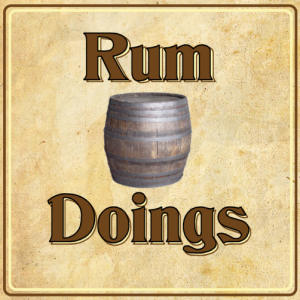 This episode almost died. Audacity, for the second time in Rum Doing's history, crashed at the end of the recording before it could be saved. Last time it meant we lost the episode forever. This time the remaining fragments could be recompiled by our super-computer, and the entire thing is saved!
As you know we can no longer post round-numbered podcasts, so this episode 61 follows on directly from 59. There is a reason for this – an episode 40, 50, 60 is going to happen next month, for definite-sure.
This week we don't discuss whether we have any use for the British library. And in order not to have to talk about the Big Society, John mentions that we're drinking Italian beer. Which is like rum, in so much as it's a liquid. There then comes some analysis of how Nick and John constantly fight online, which is clearly always Nick's fault.
Stephen Green gets a belated discussion, Behold The Man gets an ever belatedier discussion, and then Stephen Green gets even more chat. And then: death, robots, and quantum physics. Which is one of our favourite chats we've had. Is it irrational to fear not existing? Can arrows hit targets? And what are photons up to?
Tweet it, Facebook it, ask strangers on Formspring about it. We really do need you to do this. It makes a difference, and makes our egos happy. And writing a review on iTunes brings us more attention.
If you want to email us, you can do that here. If you want to be a "fan" of ours on Facebook, which apparently people still do, you can do that here.
To get this episode directly, right click and save here. To subscribe to Rum Doings click here, or you can find it in iTunes here.
Or you can listen to it right here!
[audio: http://rumdoings.jellycast.com/files/audio/rumdoings_e61.mp3]
:podcast, rum doings