by John Walker on Feb.04, 2011, under Rum Doings, The Rest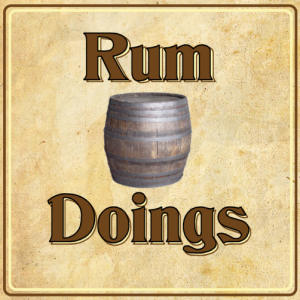 Welcome to a leathery 58th edition of Rum Doings, where we don't discuss what we are doing to protect our English cricket greens. But we do instead discuss celebratory Welch's grape soda. What are we celebrating? Well, it seems that John has proposed to a woman. And not curtains.
So there's much discussion of that, as you might imagine, with the full story of how it all happened so John can point people to listen to this rather than have to tell everyone who asks. We explain the necessity to avoid diamonds, and the means by which a lady will agree to marriage.
Then there's some familiar ranting about the Liberal Democrats, discussions of the death of the NHS, and Nick takes on some sacred cows of classic radio comedy. We ponder the Two Ronnies, Sorry!, and then misery of 70s and 80s sitcoms. And there's an explanation of how to write like your favourite RPSer. And then after a bit we stop.
Tweet it, Facebook it, ask strangers on Formspring about it. We really do need you to do this. It makes a difference, and makes our egos happy. And writing a review on iTunes brings us more attention.
If you want to email us, you can do that here. If you want to be a "fan" of ours on Facebook, which apparently people still do, you can do that here.
To get this episode directly, right click and save here. To subscribe to Rum Doings click here, or you can find it in iTunes here.
Or you can listen to it right here!
[audio: http://rumdoings.jellycast.com/files/audio/rumdoings_e58.mp3]
:podcast, rum doings