by John Walker on Jan.20, 2011, under Rum Doings, The Rest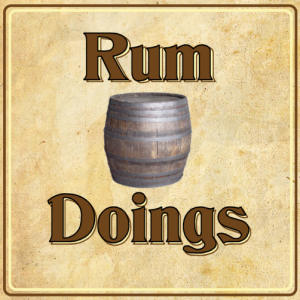 Heavens to Betsy, we're back. After a very well earned and enjoyable break, Rum Doings returns with a fifty-sixth episode.
We discover the reasons behind little finger etiquette, recall Christmas, irritating anachronisms, and flu vaccines. John's hatred of chickens is exposed, Nick proves he's the same as Naomi Wolf, and Jesus sends John to hell. We introduce a new law, and then go on something of an extended rant about train-based digital displays. And Argos.
Tweet it, Facebook it, ask strangers on Formspring about it. And please really do. If we don't get a million listeners in this episode, I'm going to kill Nick. And writing a review on iTunes brings us more attention.
If you want to email us, you can do that here. If you want to be a "fan" of ours on Facebook, which apparently people still do, you can do that here.
To get this episode directly, right click and save here. To subscribe to Rum Doings click here, or you can find it in iTunes here.
Or you can listen to it right here!
[audio: http://rumdoings.jellycast.com/files/audio/rumdoings_e56.mp3]
:podcast, rum doings