by John Walker on Dec.23, 2010, under Rum Doings, The Rest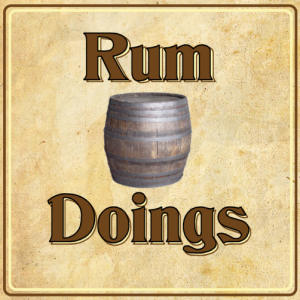 Episode 55 of Rum Doings sees a sleepy John and Nick not discussing something something something. But instead chatting about the weather.
In an episode recorded before John died of the flu, we take leave of our senses and embrace Winter by drinking neat Pimms. We then consider Christmas meals, the reality of Father Christmas, and how to spend the season. And other Christmassy matters. With excellent impressions of the Queen.
We ponder turkey, writing with pens, and the transmogrifying nature of Quality Street. We then proceed for forget the names of everyone ever. And discuss the theological implications of God's not having a beard.
Tweet it, Facebook it, ask strangers on Formspring about it. And please really do. I'd like to see a spike in our listener numbers. And writing a review on iTunes brings us more attention.
If you want to email us, you can do that here. If you want to be a "fan" of ours on Facebook, which apparently people still do, you can do that here.
To get this episode directly, right click and save here. To subscribe to Rum Doings click here, or you can find it in iTunes here.
Or you can listen to it right here!
[audio: http://rumdoings.jellycast.com/files/audio/rumdoings_e55.mp3]
:podcast, rum doings