by John Walker on Dec.19, 2010, under The Rest
As I graduate from a flu so strong that I needed help to sit up, to a cold where my lungs and throat are in more pain than I know what to do with, leaning on my desk to stay upright simply because I'll overdose myself on the pharmacy of drugs surrounding my bed if I have to lie down any longer, it's comforting to know that I can still get furious about the mind-numbing incompetence of weather forecasting.
Sure, I've gone on about this a lot, and certainly I appear to be among very few who care, but in a world where people are increasingly calling bullshit on the various woo remedies and snake oils, it infuriates me that weather soothsaying escapes any scrutiny.
I think the only way to communicate the level to which it is palpable nonsense is to show not how the weather is incorrectly predicted, but how the predictions don't even agree with themselves from the same source. So for today's example, here's the BBC's current predictions for the weather for Bath tomorrow, Monday 20th December. First of all, the day's breakdown: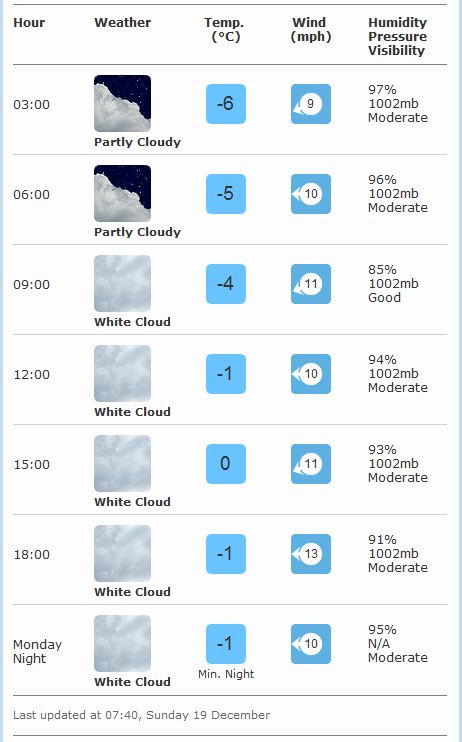 So that's a cloudy, chilly day, but no chance of disruption.
Let's look slightly further down the page at the satellite map on which this information is based: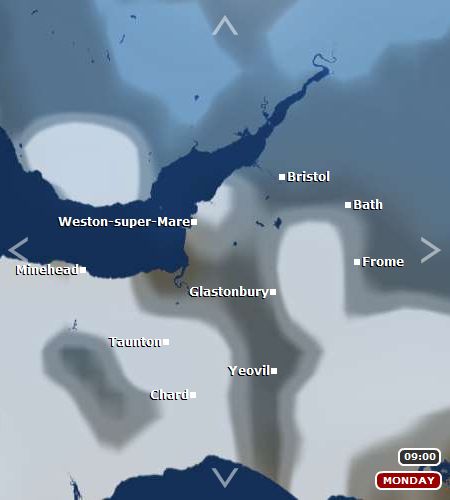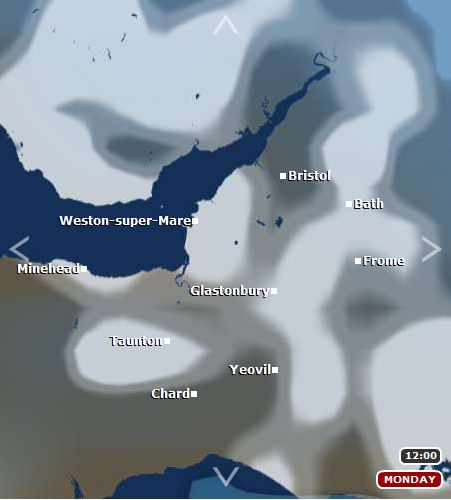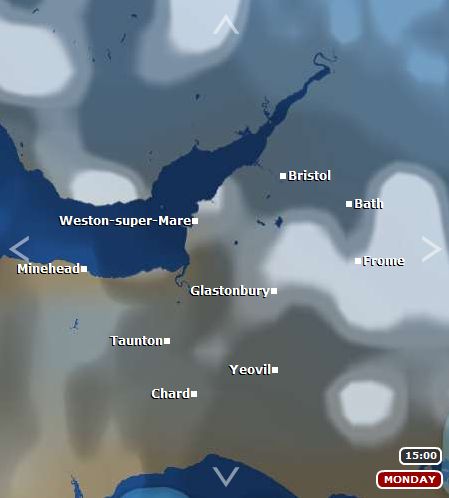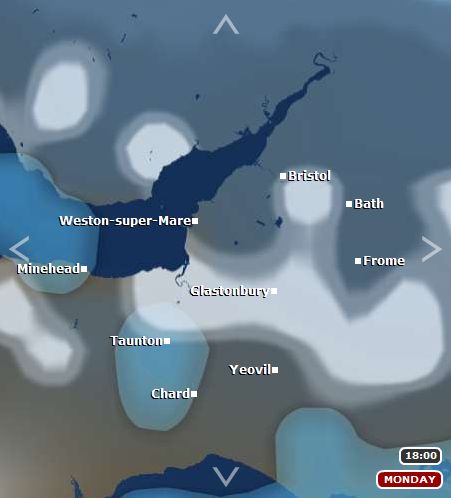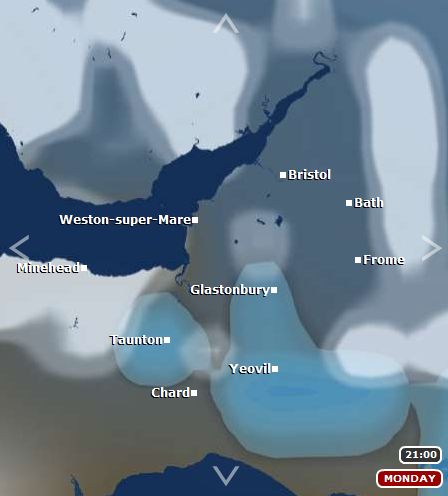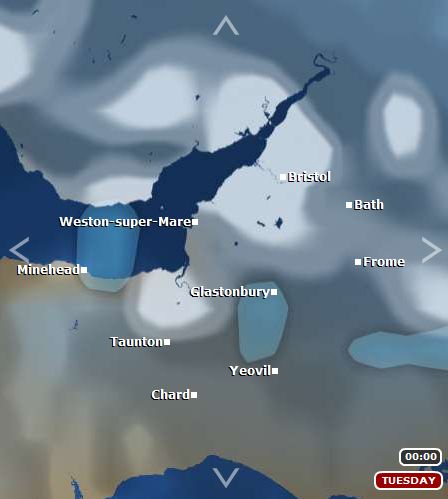 Um, well, unless they've changed their key for non-stop snow all day to mean "white cloud", this is getting confusing.
Let's try to clear things up by watching the television weather bulletin on the same page: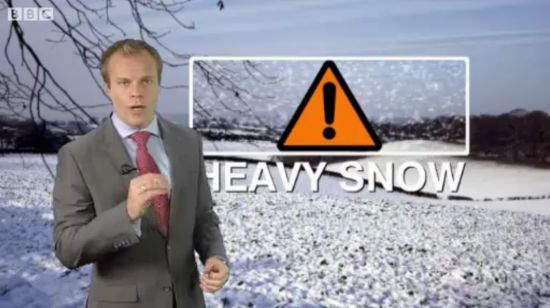 What's this? A heavy snow warning for the South West? But maybe not Bath, because it's going to get white cloud all day.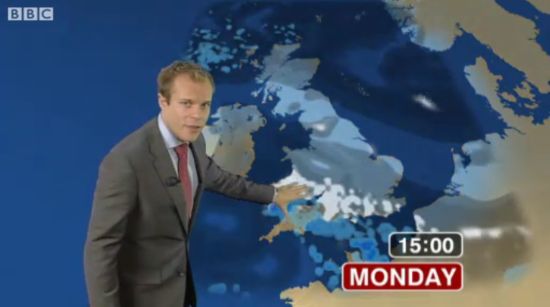 Oh, no, directly on top of Bath. (Compare that 15:00 map with the above 15:00 map to see how little they have in common too.)
So can we all please now start not accepting this? Whatever weather we do get tomorrow, I guess the BBC can claim they predicted it.
:Rants, weather