by John Walker on Dec.16, 2010, under Rum Doings, The Rest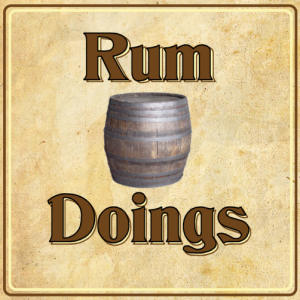 This week, in a 54th episode of Rum Doings, we don't discuss: Is it finally time to say a fond farewell to the sell-by date? But we do start arguing about coats and umbrellas.
We consume prana, and biscuits. And then we are inspired to chat by the waiting questions on John's Formspring. And that's all the information you get, as since recording John's got flu and his hands and everythings hurt.
Tweet it, Facebook it, as strangers on Formspring about it. And please really do. I'd like to see a spike in our listener numbers. And writing a review on iTunes brings us more attention.
If you want to email us, you can do that here. If you want to be a "fan" of ours on Facebook, which apparently people still do, you can do that here.
To get this episode directly, right click and save here. To subscribe to Rum Doings click here, or you can find it in iTunes here.
Or you can listen to it right here!
[audio: http://rumdoings.jellycast.com/files/audio/rumdoings_e54.mp3]
:podcast, rum doings