by John Walker on Nov.26, 2010, under Rum Doings, The Rest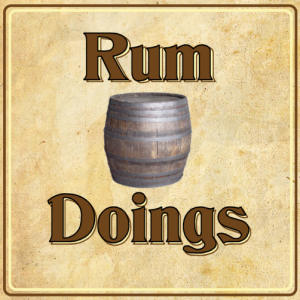 Rum Doings Episode 51 (episode 50 is in the same place as episode 40) begins with the subject that we're not discussing: what has happened to the good old fashioned British bread bin?
But instead John goes through Nick's DVDs. Which he brought into the studio for some reason. We reminisce about John's radio days, getting caught for lying, Nick starts lying, and musicals. The film John couldn't remember the name of was Guy And Madeline On A Park Bench.
We discuss mega-churches, the modern pop music of the young people of today, and Cloud Cult. Then Michael Buerk, and David Starkey.
Tweet it, Facebook it, as strangers on Formspring about it. Do whatever it is that makes the internet work. And writing a review on iTunes makes us happy in our tummies.
If you want to email us, you can do that here. If you want to be a "fan" of ours on Facebook, you wretched child, you can do that here.
To get this episode directly, right click and save here. To subscribe to Rum Doings click here, or you can find it in iTunes here.
Or you can listen to it right here!
[audio: http://rumdoings.jellycast.com/files/audio/rumdoings_e51.mp3]
:podcast, rum doings