by John Walker on Nov.09, 2010, under Rum Doings, The Rest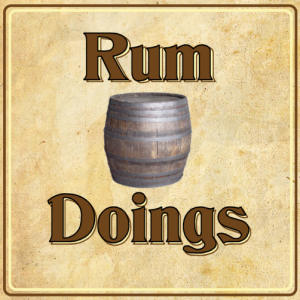 For episode 48 of Rum Doings we don't discuss whether it's time to ban fireworks to protect our children. But we do attempt to guess what the internet and technology will look like in 2020. And look at the sad state of John's Kingdom of America. Then the best thing ever: 10,000 Dreams And Their Traditional Meanings. (Which turns out to be by Gustavus Hindman Miller.)
John learns some Latin, we talk about the fight for the rainbow, and what it's like to watch a podcast being recorded. Nick then announces that Rock, Paper, Shotgun is not a blog. And then we discuss the lack of corruption in the industry.
Many apologies for the very strange blippy nature of the recording. We've deemed it perfectly listenable, if a tiny bit annoying. If anyone knows what might be causing it, let us know. We're using a Logitech USB mic in a Win 7 HP Mini 311C, recording on Audacity. (If it helps, there seems to be a fictional 8 seconds at the end that doesn't exist, which is presumably the total time stolen by the blips.)
Tweet it, Facebook it, as strangers on Formspring about it. Do whatever it is that makes the internet work. And writing a review on iTunes makes us happy in our tummies.
If you want to email us, you can do that here. If you want to be a "fan" of ours on Facebook, sigh, you can do that here.
To get this episode directly, right click and save here. To subscribe to Rum Doings click here, or you can find it in iTunes here.
Or you can listen to it right here!
[audio: http://rumdoings.jellycast.com/files/audio/rumdoings_e48.mp3]
:podcast, rum doings