by John Walker on Oct.08, 2010, under Rum Doings, The Rest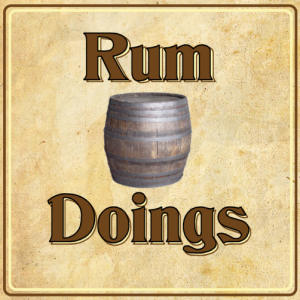 In the fourtiforth episode of Rum Doings we don't discuss the recovery of the ozone layer. But we do discuss the share value of Stephen Fry. And the peculiarity of Hugh Laurie's history.
Chatting briefly about Nurse Jackie brings us to United States Of Tara, and thus dissociative identity disorder. And Dexter. The TV show.
There's comments on Formspring, Homicide: Life On The Streets, and suddenly why does John live in Britain? Is he proud or something?! We turn into the world's oldest men and complain about cinema prices, and then the horror of plastic packaging.
Somehow chat about films takes us to Nick telling John off for Vince Cable. And then scientific funding. Next, we ask those big impossible questions, like… oh, they're really simple. Find out why the sky's blue. And what we'd take from our burning houses.
But the main reason for listening to today's episode is to find out whether Nick can get into the plastic packaging with only his fingers and teeth.
Tweet it, Facebook it, as strangers on Formspring about it. Do whatever it is that makes the internet work. And writing a review on iTunes makes us happy in our tummies.
If you want to email us, you can do that here. If you want to be a "fan" of ours on Facebook, sigh, you can do that here.
To get this episode directly, right click and save here. To subscribe to Rum Doings click here, or you can find it in iTunes here.
Or you can listen to it right here!
[audio: http://rumdoings.jellycast.com/files/audio/rumdoings_e44.mp3]
:podcast, rum doings