by John Walker on Aug.26, 2010, under Rum Doings, The Rest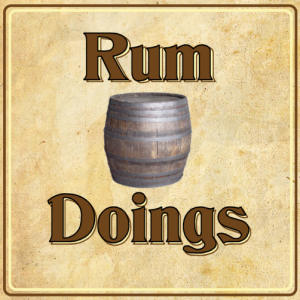 Rum Doings Episode 42 begins with a story. A very special story which you can buy here.
What we're not discussing this week is: how do we get Britain's heathen backside heaved back onto a Christian pew? In an attempt to avoid the topic, we drink some Rum & Raisin non-alcoholic sadness.
Naturally we discuss blocked ears, botched nose operations, dancing, the self-consciousness of theatre, and torrenting. We ponder ad-busting, last names, and green visa-waiver forms. And telephone scams! And John's accident heroics.
Tweet it, Facebook it, do whatever it is that makes the internet work. And writing a review on iTunes makes us happy in our tummies.
If you want to email us, you can do that here. If you want to be a "fan" of ours on Facebook, sigh, you can do that here.
To get this episode directly, right click and save here. To subscribe to Rum Doings click here, or you can find it in iTunes here.
Or you can listen to it right here!
[audio: http://rumdoings.jellycast.com/files/audio/rumdoings_e42.mp3]
:podcast, rum doings