by John Walker on Aug.19, 2010, under Rum Doings, The Rest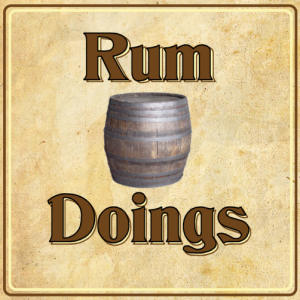 As you'll have noticed, by Episode 41 we're not funny any more. But it's fun to remember when we were.
You may also be wondering where episode 40 is. Well, it's slipped out of time, and you'll have to live with that. It might come back later.
Together we don't discuss whether we should bring back fox hunting, but we do drink blackcurrant and rum wine. Then Nick demands that John talk about web comics. We discuss our favourite comic to hate, User Friendly. And as mentioned, here's John's decade-old spoof:

And then Nick makes John talk about Brian's Guide. And banks. And FOSDEM. There's a horrible story about the Discovery Channel, and uplifting stories about people's generosity.
Then Mega Drives. And the future of consoles. And somehow Nick initiates this discussion. And just in case we've not been funny enough, we talk about speed cameras and car accidents.
Tweet it, Facebook it, do whatever it is that makes the internet work. And writing a review on iTunes makes us happy in our tummies.
If you want to email us, you can do that here. If you want to be a "fan" of ours on Facebook, sigh, you can do that here.
To get this episode directly, right click and save here. To subscribe to Rum Doings click here, or you can find it in iTunes here.
Or you can listen to it right here!
[audio: http://rumdoings.jellycast.com/files/audio/rumdoings_e41.mp3]
:podcast, rum doings