by John Walker on Aug.12, 2010, under Rum Doings, The Rest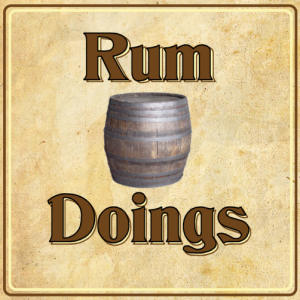 Episode 39 sees us not discussing: What can we do about Hula Hoops and comic books and their effect on the moral turpitude of the youth?
Back on creaky furniture, arguing over mead, things feel very traditional but for Nick's peculiar quietness. We talk about times in the witch-encrusted New Forest. Nick reveals the location of Anne Frank's remains. Nuts are put in their place.
We consider accents, shrieking families, and morris dancing. We talk with pleasure about Radio 4's former quiz show All The Way From Memphis. There's thoughts on Sherlock, Nick's holidays, and John's world exclusive weight loss programme. And Bath's weather.
Tweet it, Facebook it, do whatever it is that makes the internet work. And writing a review on iTunes makes us happy in our tummies.
If you want to email us, you can do that here. If you want to be a "fan" of ours on Facebook, sigh, you can do that here.
To get this episode directly, right click and save here. To subscribe to Rum Doings click here, or you can find it in iTunes here.
Or you can listen to it right here!
[audio: http://rumdoings.jellycast.com/files/audio/rumdoings_e39.mp3]
:podcast, rum doings