by John Walker on Aug.05, 2010, under Rum Doings, The Rest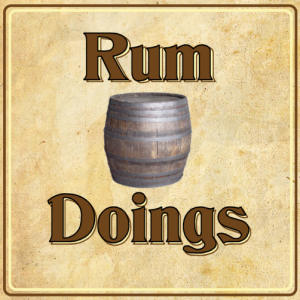 It's the summer, and to celebrate Nick and I are giving ourselves a break from the sickening sight of each other. So this Episode 38 is something of a "best of" I discovered while rooting around in the attic fifty years in the future. It collects together moments from episodes 1 to 10, which I'd forgotten, and you probably did too.
Don't ignore it just because of that! It's really good! It's the half hour of decent bits from the first 450. In hindsight we probably should have included more decent bits. Nick sings! John doesn't! The origin of cream teas! What an unbelievable treat.
Tweet it, Facebook it, do whatever it is that makes the internet work. And writing a review on iTunes makes us happy in our tummies.
If you want to email us, you can do that here. If you want to be a "fan" of ours on Facebook, sigh, you can do that here.
To get this episode directly, right click and save here. To subscribe to Rum Doings click here, or you can find it in iTunes here.
Or you can listen to it right here!
[audio: http://rumdoings.jellycast.com/files/audio/rumdoings_e38.mp3]
:podcast, rum doings