by John Walker on Mar.17, 2010, under Rum Doings, The Rest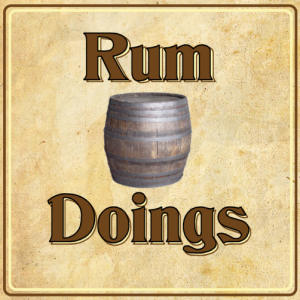 Recording in Nick's brother's "studio", in episode 21 we immediately find ourselves discussing the splendid subject of slugs. Before we've even introduced the subject we aren't discussing. Which is: Is bad language the sign of a poor vocabulary, and a poorer imagination?
Have you ever rifled through someone's bathroom cabinet? Surely no one really would. But what about interviewing technique? Should you allow the interviewee to answer a question? And how about the works of Mr and Mrs Christ's Enterprise? These are things we talk about! There's chat about conspiracists, the absolute fact that the Taleban is the Queen's personal army, and then we celebrate mighty man of history, King Cnut.
Gravelly-voiced singers, the perils of copyright, and Nick's fascinating discussion of the colour of the sky, all bring us to the ultimate email we've received. I use "ultimate" quite deliberately. I feel quite sure it can't be beaten. If you want to prove us wrong, contact us here. Find out quite how uncommitted you are compared to these two.
We leap like verbal gazelles from jerk chicken to President Clinton, Amnesty failings to Sonny and Cher's involvement in the situation in the Middle East. And yes, of course, Ramsey's Messianic Kitchen Nightmares. Learn John's criminal history, and then… a big musical finish! What an episode.
Do let other people know about this episode, by whichever means you think best. And writing a review on iTunes helps us a great deal. Thanks to everyone who has, and the lovely things they've said. We'd appreciate it.
To get this episode directly, right click and save here. To subscribe to Rum Doings click here, or you can find it in iTunes here.
:podcast, rum doings