by John Walker on Feb.17, 2010, under Rum Doings, The Rest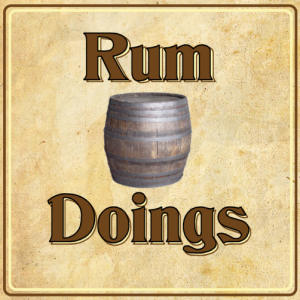 In our seventeenth episode of Rum Doings we don't ask the question: Who will diffuse Britain's ticking immigration time-bomb? Instead we focus on more pressing matters: plum jam and ketchup.
Before we start, just to say, last week only one person bothered to retweet the Rum Doings new episode announcement. It's all we ask listeners to do – just help us promote it. It's pretty bloody sad when people can't be bothered to do just that. So please, help out. Onto the episode…
We briefly recognise how awful the Simpsons is, before tucking into a glass of plum sake, and moving on to the dominant subject of the episode: Britain's miserly distribution of tomato ketchup. This episode, recorded on Monday, refers to the harrowing events of the preceding Valentine's Day. Along the way we explore the options for entertainment available at Cheddar Gorge for a remarkable bargain price!
When we finally get to the restaurant story you can enjoy Nick's precise use of the word "niggardly", and then join us in our celebration of British service culture.
This then moves on to the distribution of crisps on aeroplanes, volumes of tea, and a mysterious newspaper clipping from 1997.
There's a few things we ask for in return for this present. Could you retweet about it, or find a way to tell new people to listen? And writing a review on iTunes helps us a great deal. We'd appreciate it.
To get this episode directly, right click and save here. To subscribe to Rum Doings click here, or you can find it in iTunes here.
:podcast, rum doings